(Seasons) Greetings!
Here in Illinois, we got our first "real" snow today. Not exactly a wintery-wonderland just yet – just an inch or two, but it's definitely looking like the holidays are well underway around here! I hope you're staying warm (physically and emotionally…)
Just wanted to tell you about a few things on the Sleeping At Last front.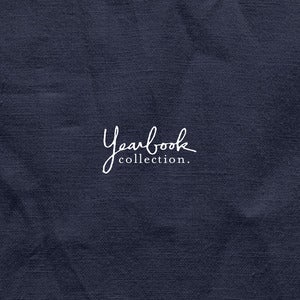 YEARBOOK BOX SETS
Pleased to inform you that the Yearbook CD Box Sets are NOW shipping!! Just posted pictures of what the box set looks like… take a look.
If you're looking to buy this as a gift for someone super special, my amazing merch team has told me to encourage you to place your orders soon, as we are working hard to make sure everyone receives their stuff in time to give these little beauts as gifts before the big day arrives.
Order the Yearbook Box Set HERE!
ART PRINTS & MORE
Also wanted to remind you that the official Yearbook Art Prints are now shipping as well! They turned out so lovely and of course feature the beautiful cover art for each of the Yearbook EPs. Check 'em out here!
As if those two items weren't cool enough gift ideas – we also have a gazillion shirt options. We EVEN have clothes for little ones – official Sleeping At Last Onesies!! Check all of that out here.
"TURNING PAGE" LIVE VIDEO
Just uploaded a brand new video of my song "Turning Page." Recorded live at Eletrical Audio in Chicago! Check it outttttttt here!
HUGE thanks to Bob Davidson, Justin Ahrens of Rule29, Brian MacDonald & Jose Rivera of Wonderkind for making this video possible, and to Chris Bethea for an incredible job mixing the song!
On Dec. 15th, I'll be playing music with several incredible musicians (Jon Foreman being one of 'em!) for an Invisible Children Benefit show at the Troubadour in Hollywood, CA! Hope to see you!!!! Info can be gotten here!!!
CHRISTMAS COLLECTION
In keeping with tradition, I'm giving out my version of a Christmas card – a FREE 9-song Christmas album via NoiseTrade! Visit noisetrade.com/sleepingatlast to download it! PLUS I plan to add this year's Christmas recording soon… will keep you posted!
Whew… there's even more to tell you, but this email is getting long, so I'll be in touch again soon! Thanks so much for reading!! I appreciate you a lot!!
Much Love, Ryan
Sleeping At Last
p.s. here's a list of things i love right now…
1. "Amazing Breaker" (yet another addicting iphone game… i can't help myself)
2. DVR (with how crazy the last year has been with deadlines and time constraints, DVR has become my best friend. oh tv, how i love thee.)
3. Arthur Christmas (i admit, after seeing the trailer i had little to no interest in seeing this movie. BUT it's amazing and one of my favorites of the year… go see it!)
4. Rule29 and Wonderkind (2 incredible companies made up of incredible people! they are responsible for the "turning page" live video mentioned above AND the upcoming official music video for "emphasis"… more info to come!)